Demystifying 7 Cheap Tactics of the Christian Social Justice Warrior
Do you know the top tricks of the Christian Social Justice Warrior?
If you take a firm stand against the "woke" trend, you're going to get a lot of heat.
I've experienced it. But the good news is... I took notes.
You don't have to let the SJWs get the jump on you. You can defend the truth in a way that is firm, fair, and friendly—and that honors our Lord.
If you like the approach at my video channel and you're wanting to sharpen your skills, this is for you.
I went into the wild and discovered seven tactics in particular that the SJWs love to use. They're cheap. They're predictable. But they're dangerous unless you know how to respond.
Check out the top seven cheap tactics. Do they seem familiar?
After that, make sure to check out the free training I have created specifically to help you fight back.
Get the details below.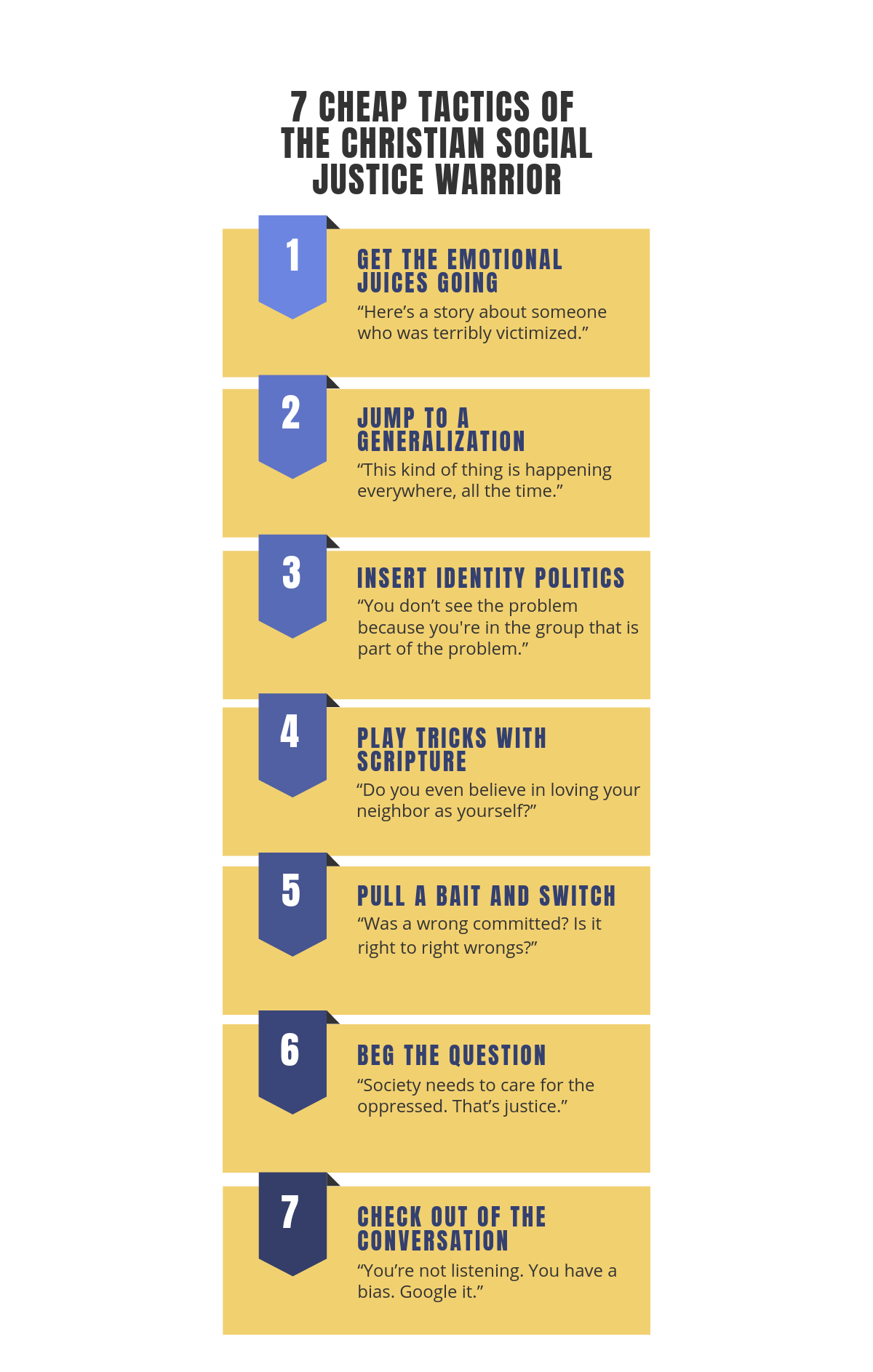 The "woke" narrative and methodology may seem ridiculous, but it is no laughing matter.
People are being misled. Churches are abandoning biblical principles.
When faced with these tactics, do you know what to do?
I'll tell you in my playbook, below.